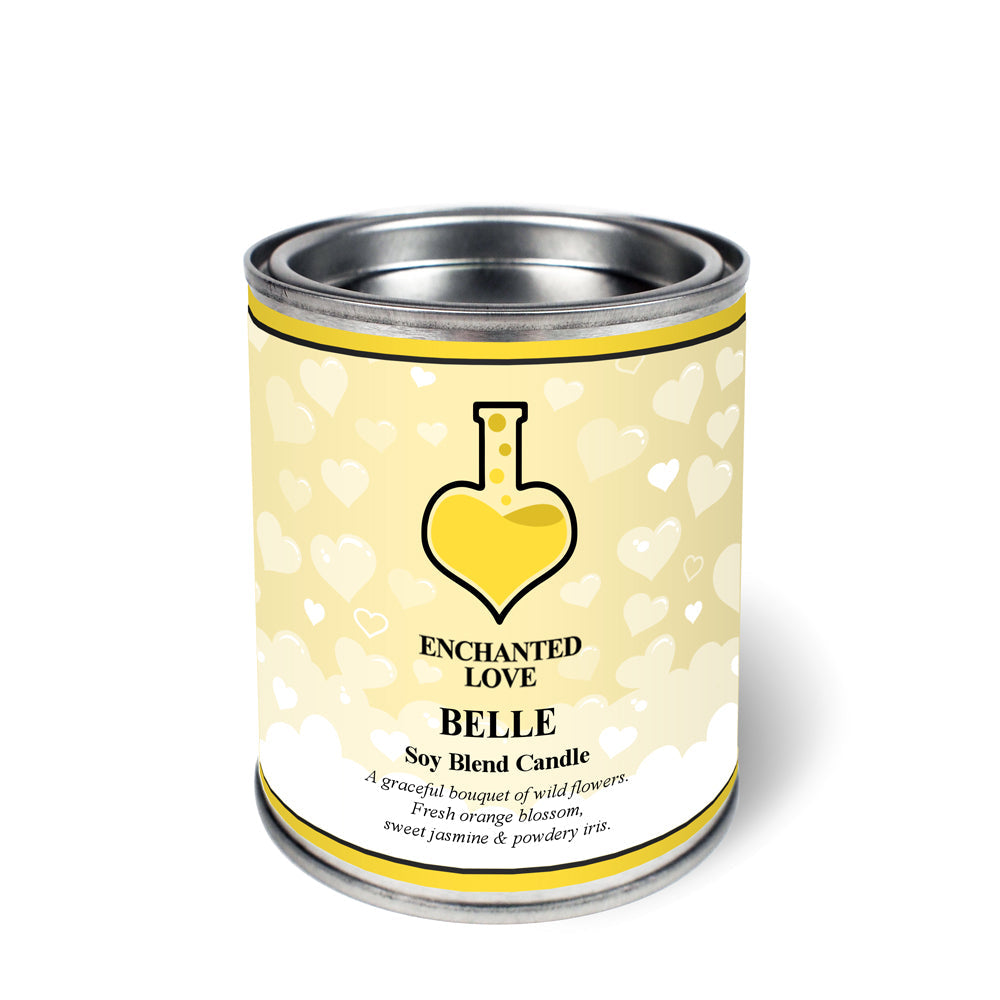 A graceful bouquet of wild flowers. Fresh orange blossom, sweet jasmine & powdery iris.
Enchanted Love tin candles are made from high quality fragrance oils, a premium blend with natural soy wax for the ultimate performance. These handy tins can can be recycled, refilled or reused once the candle has finished burning. 
Enchanted Love has an exciting range of bold & fun home fragrances. They love creating scents that fill our homes with powerful fragrance & uplifting nostalgia. All of their products are handmade with love in the UK by a family-run business, using locally sourced materials to help strengthen our community. Using recycled materials where possible, cruelty-free ingredients, and high quality fragrances with maximum inclusion levels of fragrance.

Key Features
240g highly scented soy blend wax

Reusable paint-tin style tin

Handmade in the UK
Cruelty free