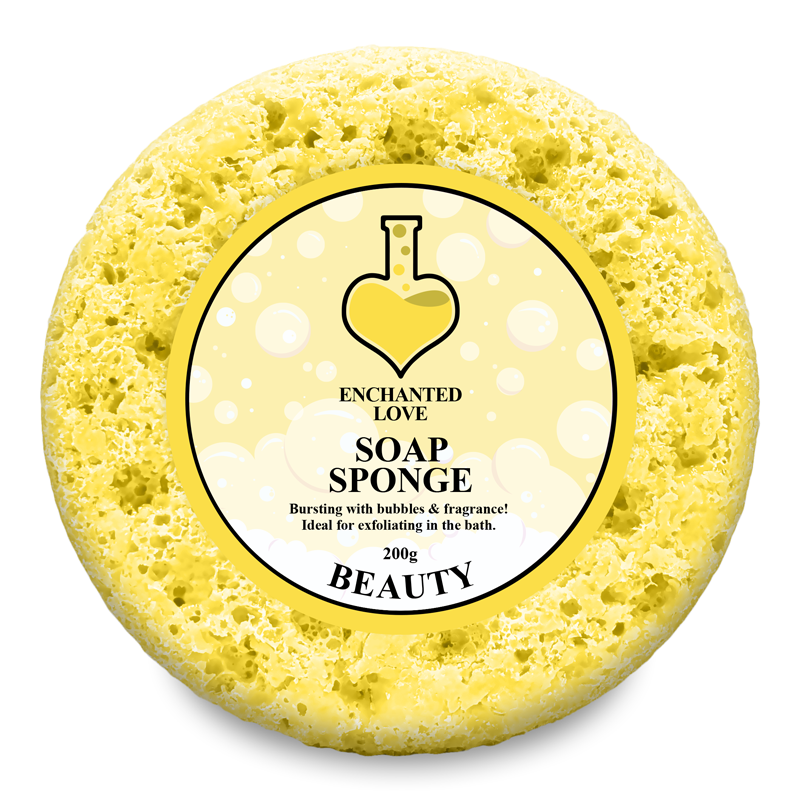 A graceful bouquet of wild flowers. Fresh orange blossom, sweet jasmine & powdery iris.
Ideal for exfoliating in the bath or shower, our Enchanted Love soap sponges are bursting with fragrance & bubbles. Made with a triple butter blend of mango butter, shea butter & cocoa butter, they'll leave you feeling moisturised too. Make sure to leave your soap sponge to thoroughly air dry between uses. 

Enchanted Love is an exciting new brand with a bold & fun range of home fragrances. We love creating scents that fill our homes with powerful fragrance & uplifting nostalgia. All of our products are handmade with love in the UK by our family-run business, using locally sourced materials to help strengthen our community. We use recycled materials where possible, cruelty-free ingredients, and high quality fragrances with maximum inclusion levels of fragrance.
200g fragranced soap
Triple butter blend
Lasts for up to 100 uses

Re-use the sponge once the soap has gone
Handmade in the UK
Cruelty free
Vegan Friendly