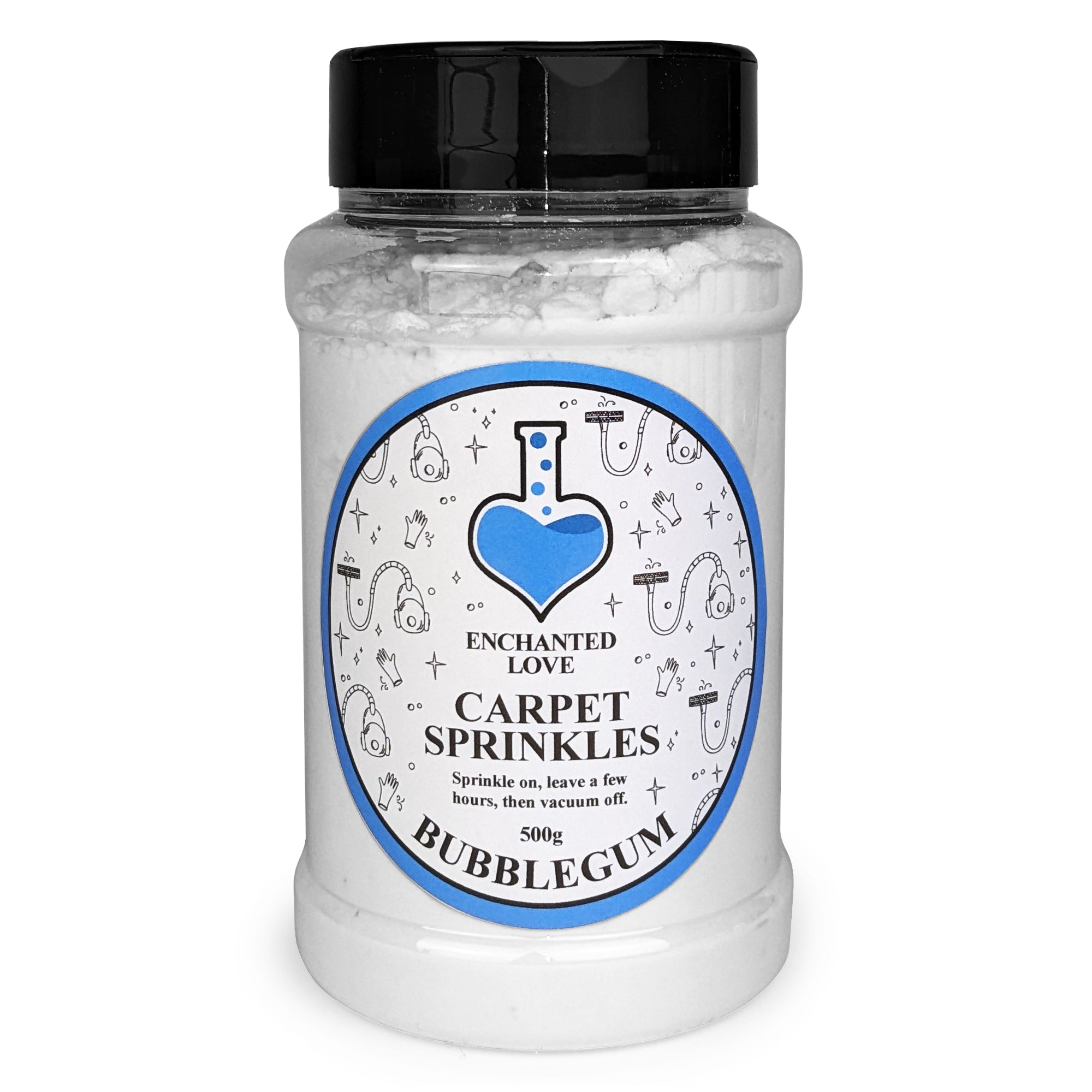 Bubblegum Carpet Sprinkles
Our bubblegum carpet fresh has a sweet, uplifting and fun aroma identical to juicy fruit gum! Notes of fresh berries, peach, pineapple and citrus completes this fragrance.
Carpet sprinkles eliminate lingering odours that get trapped in carpets leaving your room
smelling fresh and clean. Simply sprinkle on, leave for a few hours, then vacuum off. Your room will be left smelling beautifully of your favourite fragrance.
500g carpet fresh powder
Easy sprinkle lid with two settings

Long lasting, powerful fragrance
Packaged in recyclable tubs
Handmade in the UK
Cruelty free
Vegan Friendly
Enchanted Love is an exciting new brand with a bold & fun range of home fragrances. We love creating scents that fill our homes with powerful fragrance & uplifting nostalgia. All of our products are handmade with love in the UK by our family-run business, using locally sourced materials to help strengthen our community. We use recycled materials where possible, cruelty-free ingredients, and high quality fragrances with maximum inclusion levels of fragrance.